1-6 Color Lithography with Aqueous Coating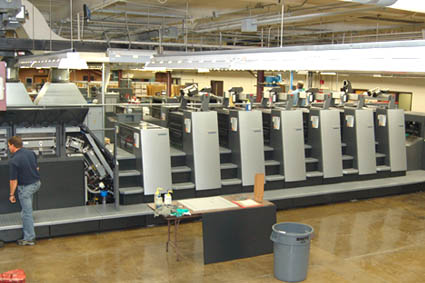 We are built around the service requirements of our clients. With redundant equipment (7 sheet-fed presses & 7 digital presses) in every department, we have the ability to respond to the accelerated timetables in today's business communications world.
We run Heidelberg cut sheet offset lithography from 1-6 color with inline coating to get your projects turned faster than some printers can get you the quote.