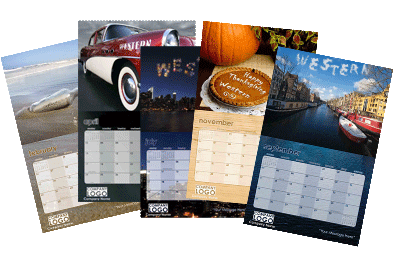 Personalized Business Calendars
This personalized calendar will remain year round and there is no more effective way to market yourself and stay in front of your clients. An incredibly creative marketing piece with a "standout/wow" factor. It allows you to speak individually to your customers in an exclusive and impactful way. Imagine receiving a marketing piece that has your name written in bubbles, puffed into clouds or scattered in colorful butterflies.

Note: a minimum of 100 business calendars is required.

Please fill out the form below and we will contact you to discuss your project.