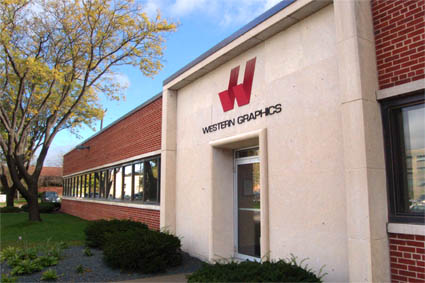 What is the best way to learn about a company? Ask their clients.
Our clients will tell you that Western Graphics is not a highly structured company. Our employees understand their role but are willing to help out wherever needed to see a job through. You'll never hear a member of our staff say, "that's not my job."
Though we believe whole-heartedly in this open approach, it's necessary to separate our company into a few departments. Whether it's Customer Service or Production, it takes everyone to make our clients look their best.
We're proud of our products, services, and technology, but nothing matches the pride we have in our staff. We learned long ago that we're really in the business of building relationships. For that reason, we put a premium on hiring only the most qualified individuals to serve on our team.
Every person on our staff is committed to providing excellent customer service and producing high-quality products and services.
We invite you to take a "virtual tour" of our facility by visiting the departments below.