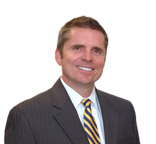 I am excited to introduce you to our website. We are changing the way print is purchased and produced, saving customers across a wide range of industries a great deal of time and money and giving them back the flexibility to change their printed messages more frequently and reduce obsolescence.
With over 50,000 square feet and many talented graphic arts professionals, we achieve this by offering personalized service that makes it easier and more convenient for our customers to buy and manage their print. We are striving to be our customer's #1 print improvement partner.
In this section, you'll find information regarding our people, culture, and facility. If you want to know where we're located, our hours of business, or simply what makes us tick, just follow the provided links for more information.
It's extremely important to us that our customers know whom they're doing business with. Once you take the time to find out what we're all about, we're confident you'll like what you see.
On your tour you'll learn more about our company and how we are always trying to help our customers reduce their print spend, lower their time spent on managing print, and improve their print effectiveness.
Experience the efficiency of Western Graphics - your preferred supplier, from document creation to delivery.
Thanks for your time!
Timothy R. Keran
CEO/Owner
tkeran@westerngx.com