We Love What We Do
At Western, our core purpose is to create a fun, rewarding and winning culture. Striving for this means that our customers, employees and vendors all receive our best as people. The passion we have for our work enables us to take ownership of our clients' projects. We constantly strive to deliver the highest-quality products possible. There is no greater satisfaction than delivering a finished product that helps a client reach their goals and objectives. To learn more about our approach to customer service, follow the provided links for more information.




Who We Are
MISSION:
Our mission is to be our clients' preferred print partner by being simpler, faster & easier to do business with and do that every day, better than any other printer.
OUR CORE VALUES:
Team – We work hard for each other.
Trust – We do the right thing.
Attitude – We care and we have fun.
Results – We continually get better.


OUR 3 UNIQUES:
Our differentiation starts with what makes us unique as a company. We are always trying to help our clients reduce their print spend, lower their time spent on managing print, and improve their print effectiveness.
Helping Our Clients Print Lesssm


BRAND PROMISE:
We won't offer a print improvement program to our clients unless we know it will improve their company.
Your Print Improvement Partnersm.




Company History
Western Graphics, Inc., formerly known as Western Design and Printing, Inc., was founded by a State Legislator in 1960. He wanted to send letters and information to his constituents, so he opened a small print shop. Paul and Lilian Brazman purchased the shop after the Legislator was defeated in an election in 1966. In March of 1977, two partners, Robert Keran and James Muellner purchased Western. In 1987, James Muellner sold his 50% interest in the company to Bob Keran. The company relocated in 1996, completing its fifth move in nineteen years. In 2001, Tim Keran purchased the company from his father.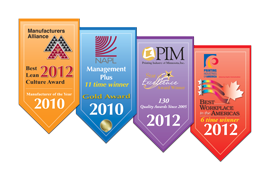 Affiliations and Association Memberships
Printing Industry of Minnesota (PIM)
National Association For Printing Leadership (NAPL)
Printing Industries of America (PIA)
Graphic Arts Technical Foundation (GATF)
Minnesota Chamber of Commerce (MNCC)
Vistage International, (the World's Largest CEO Organization with 14,500
members worldwide)
Manufacturer's Alliance, (peer-to-peer training, education, and resources which allow Minnesota-based member manufacturers to continuously grow, improve, and stay competitive)
Lean Enterprise Institute, (nonprofit association helping companies transform themselves into lean enterprises)

We continue to evolve as a diversely skilled, fast-moving team of professionals ready to learn and meet whatever challenges our clients may face. We launched this cutting-edge Web site to make it easier for our clients to request estimates, place orders, check proofs, or transfer files online. We hope you find it as helpful as we do.